WHO WE ARE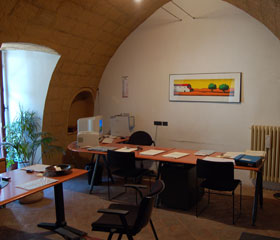 Galli immobiliare
Via del Duomo, 19/A - 05018 Orvieto (TR) Italy
Tel. e Fax +39 0763.343933
Fax 1782257050
E-mail: galliimmobiliare@gmail.com
Skype: galliimmobiliare959
Partita IVA 00605630557
OUR PROFESSIONALISM IS A GUARANTEE
FOR A MODERN AND TRANSPARENT ESTATE MARKET
We are an estate agency since 1979; we deal in the sale of farms, country villas, villas, apartments, buildings, offices, shops; we also deal in the renting out of residential, office, and tourist buildings.
The person in charge is Mr. Carlo Antonio Galli, Geometer :
Registered as an Estate Agent at the Italian "Ruolo Mediatori" of the CCIAA of Terni n. 24
Member of the FIAIP (Italian Federation of Professional Estate Agents) since 1986
Member of the NAR (National Association of Realtor) since 1998
Member of the CEI (Confederation Europeenne de l'Immobilier)
Member of the "Comitato di Listino" of the Estate Stock Exchange of Umbria
Registered at the "Ruolo dei Periti e degli Esperti della provincia di Terni"
Registered at the Technical Consultants of the Court of Orvieto
Our Estate Agency is located in the historical centre of Orvieto, in the maint street of the town, at only a few steps from the cathedral.
Our kindness and our professionalism are the characteristics that best helped us establish contacts with clients from all over the world for more than 30 years.